"EUROMED POSTAL 2023 – MEDITERRANEAN FESTIVALS" (7/2023)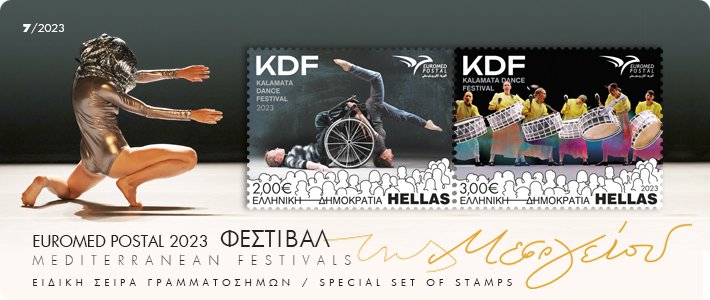 The EuroMED 2023 Special Series of Stamps, with the theme "Mediterranean Festivals", will be released simultaneously by all postal services - members of EuroMED Postal on July 10, 2023. The Hellenic Post will transport us to the exciting world of contemporary dance art, through two unique stamps with powerful illustrations from the Kalamata International Dance Festival, which is synonymous with the flowering of contemporary dance in Greece.
The two stamps will be printed joined together in sheets of 16 (8 complete sets per sheet)
Issue Date: 10 July 2023
Withdrawal Date: 9 July 2024
Design:  Anthoula Lygka
Stamp Format:  35 X 45 mm
Sheet layout: Sheet of 16
Printing process: Multicolored (οffset)
Printer:  "VERIDOS ΜΑΤΣΟΥΚΗΣ S.A. Security Printing"  
Stamps, booklet, miniature sheet and First Day Cover of the Series will be available from the date of their release until July 9, 2024. Set Packs will be available until sold out.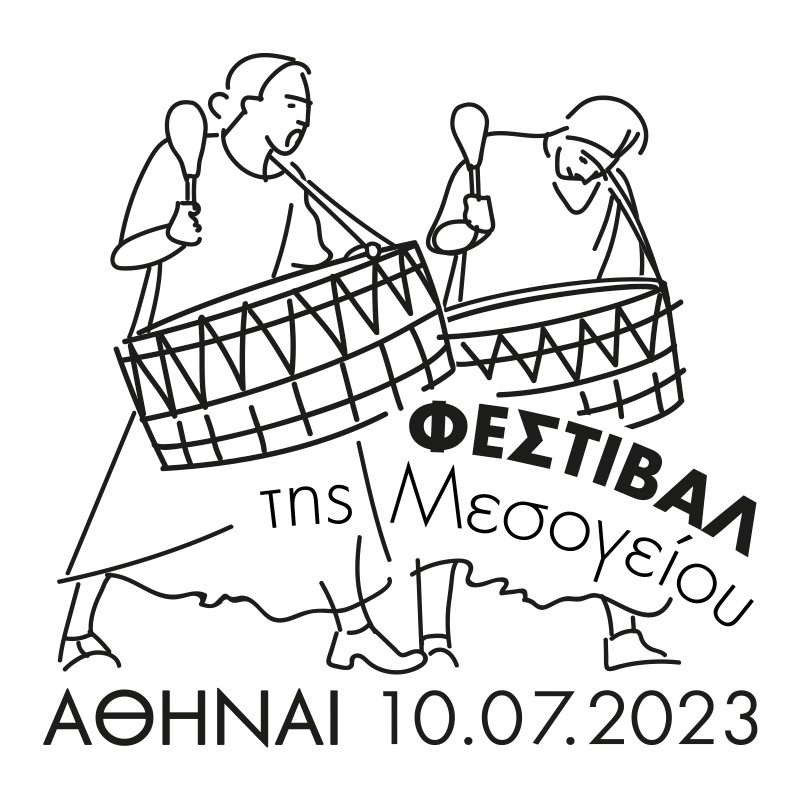 Collectors can have their philatelic items franked with the special commemorative first day of issue postmark by sending their postal items to the Philatelic Service (100 Aiolou St, second floor, 101 88 Athens), provided stamps from the set with a minimum value of 0,90 € are affixed to them. Please mark the envelope "PHILATELIC ITEMS".