WORLD STRAY ANIMALS DAY (3/2023)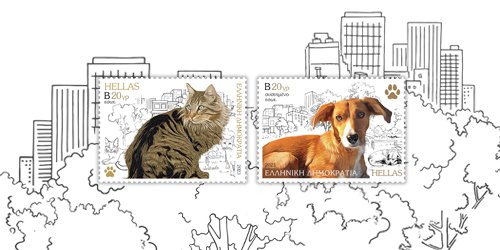 The Hellenic Post celebrates World Stray Animals Day and reminds that this sad reality is in our hands to change, with our own awareness and care. Let's take a moment to remember the millions of stray and abused animals suffering from hunger, disease, and abandonment, living helplessly in an inhospitable world. And let's commit to making a difference by educating ourselves to create a culture that values ​​and respects the lives of all animals, that is compassionate and embracing. Because their lives are worth as much as any other!
Issue Date: 4 April 2023
Withdrawal Date: 3 April 2025
Design: Myrsini Vardopoulou
Stamp Format:  30 X 42 mm
Sheet layout: Sheet of 25
Printing process: Multicolored (οffset), gold-foil stamping
Printer:  "VERIDOS ΜΑΤΣΟΥΚΗΣ S.A. Security Printing"
Stamps and First Day Covers of the Series will be available from the date of their release until 3rd April 2025. Set Packs will be available until sold out.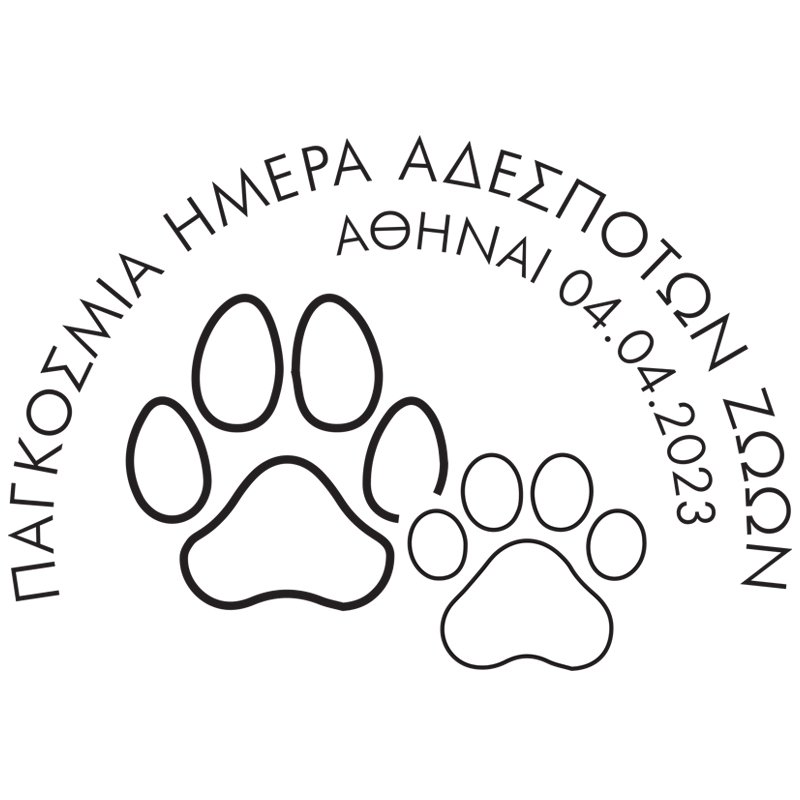 Collectors can have their philatelic items franked with the special commemorative first day of issue postmark by sending their postal items to the Philatelic Service (100 Aiolou St, second floor, 101 88 Athens), provided stamps from the set with a minimum value of 0,90 € are affixed to them. Please mark the envelope "PHILATELIC ITEMS".